Los Angeles Co-Living Apartments
When you move into one of our co-living suites you'll enjoy the standard conveniences of renting with mysuite, in addition to the benefits of sharing some living spaces. Live in a prime location while enjoying a greater sense of community, paying less rent, and gaining access to additional apartment amenities. Residents enjoy a private bedroom but share a washer/dryer, kitchen, and living areas. Select suites also include a private en-suite bathroom. With so many perks, check out our co-living suites before choosing where to move.
Exceptional
Communities,
Choose Your Location
Located along the Wilshire Corridor. Move into a co-living apartment in Westwood, Los Angeles, CA.
Rent a private bedroom in West Los Angeles and enjoy plenty of shared living spaces.
Enjoy co-living and exceptional community amenities in Granada Hills.
This location boasts co-living apartments in Westchester, CA that are close to LAX and major highways. Perfect for someone who loves to travel or is always on the move.
Exceptional Convenience, Like Living In A Hotel
We're already known for our furnished apartments and turnkey experience. With our co-living suites, we have made living with mysuite even more convenient. Enjoy everything that you need in your own private living space and access to more. Residents also enjoy short-term leases, meaning that you don't need to make an annual commitment. Plus, we have locations throughout Los Angeles, so you can choose where you want to live, even if it's a temporary move.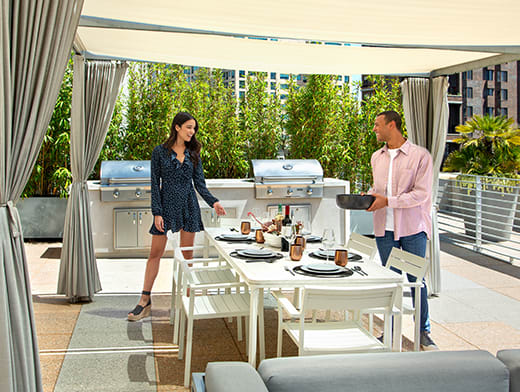 Thoughtful Interiors,
Curated By Our In-House Design Team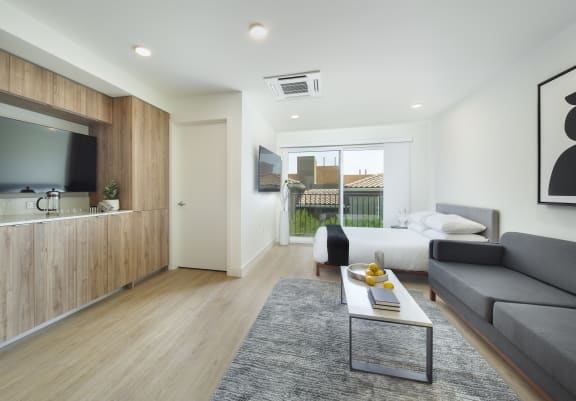 In each co-living space you will find the same high-end interiors that outfit our private and semi-private floor plans. Enjoy bespoke cabinetry, top-of-the-line appliances, and modern furniture when you move into a mysuite co-living apartment.