Through each suite's design, we invite you to be transported. To get a sense of California, its range of defining qualities and the lifestyle that it allows. It's also our goal to design spaces that make sense for you, based on how you live. Regardless of square footage and layout, we strive from optimal livability.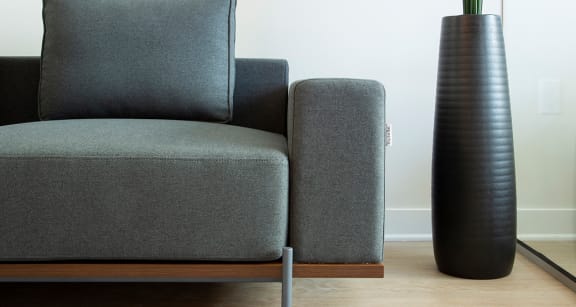 Designed With The Essentials Mind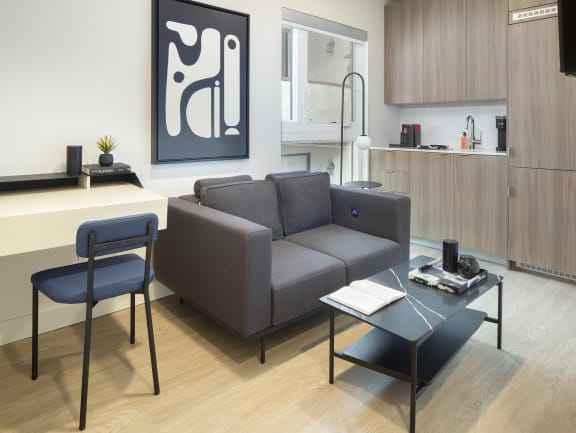 Featuring thoughtful layouts and space saving furniture, our furnished suites embody efficient design. Every square inch is carefully considered to make sure that our residents have everything they need, making their experience with us enjoyable, comfortable, and convenient.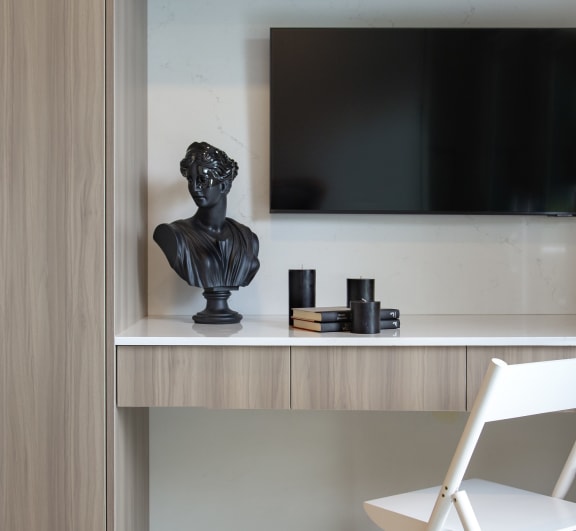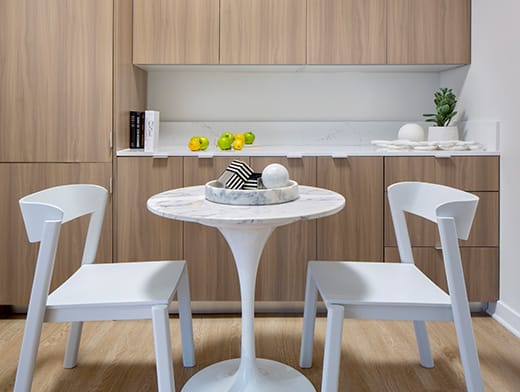 Our architect and interior design teams aim to create furnished apartments that enhance each project's locations, with forward thinking design and innovative features that are unique to and yet reflect the surrounding area. It's our goal to create living spaces that feel fresh. Seemingly familiar and yet never before experienced.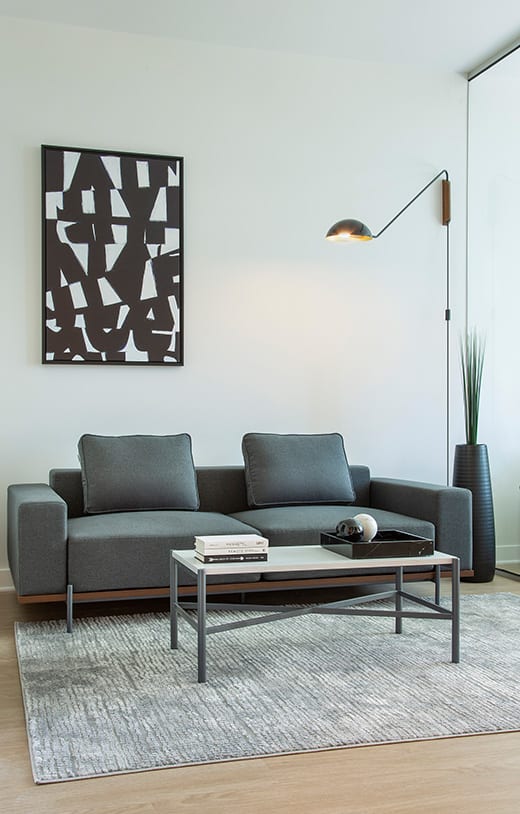 Suite Living Spaces With Exceptional Finishes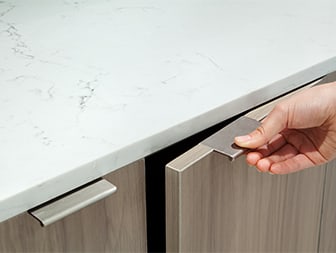 Holistic Overview
Our suites are designed to maximize space and livability. We think that they look great as well.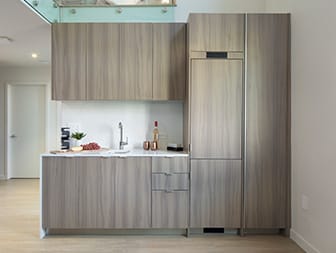 Kitchen
These spaces feature bespoke cabinetry, lacquer countertops and top-of-the-line appliances.
Bathroom
Our bathrooms are appointed with ceramic tiles and marble quartzite counters.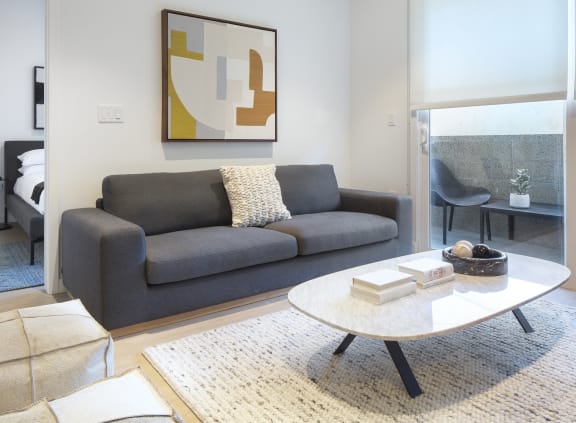 Living Spaces
Whether private or shared, our furnished living spaces feature modern furniture and accessories.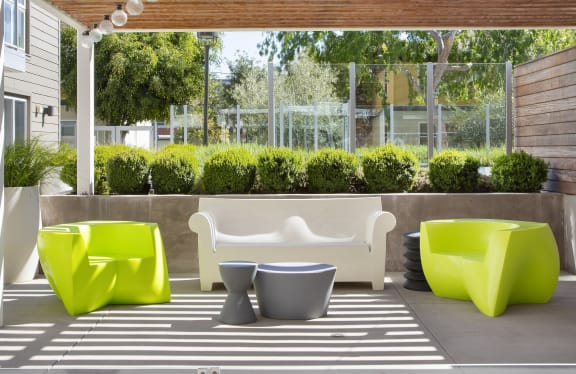 Communal Areas
Each mysuite community has a unique amenity program that was designed specifically for that location.